Flatware tends to get relegated to the narrowest of kitchen drawers — and for good reason! Few kitchen tools are as slim as silverware. Though they're often small in size, a flatware drawer is typically the most frequently opened drawer in the entire kitchen. For that reason alone it deserves to be well-organized and to look great!
Here are some photos of beautiful, narrow kitchen drawer, worthy of a smile every time they're opened.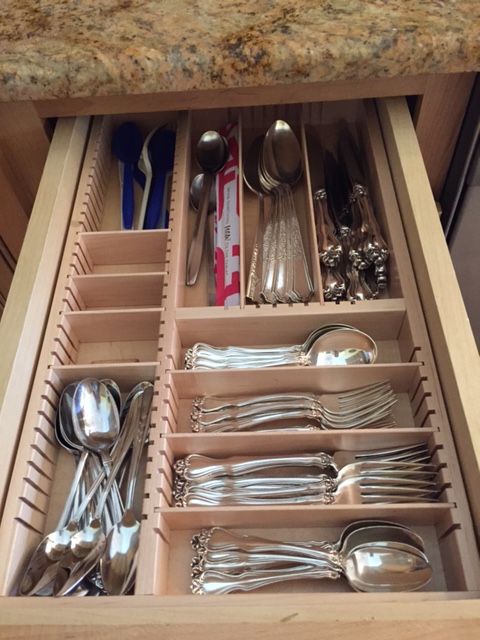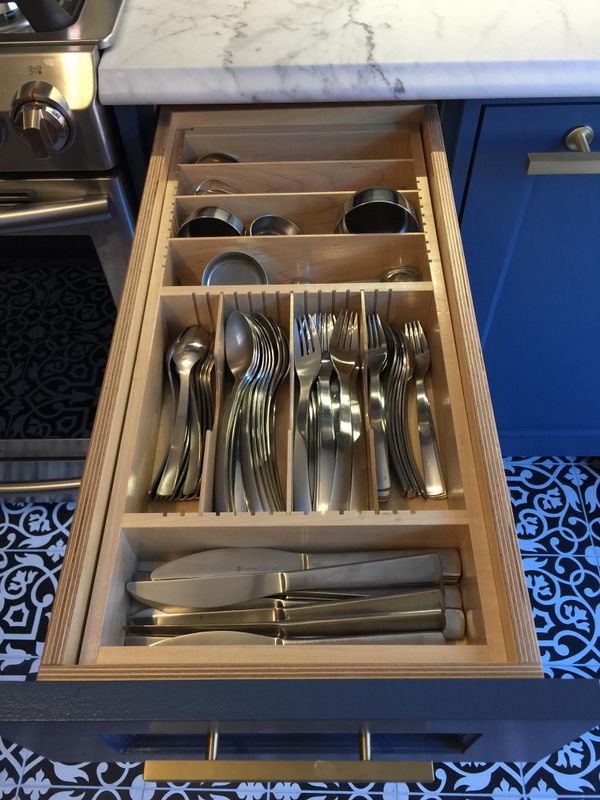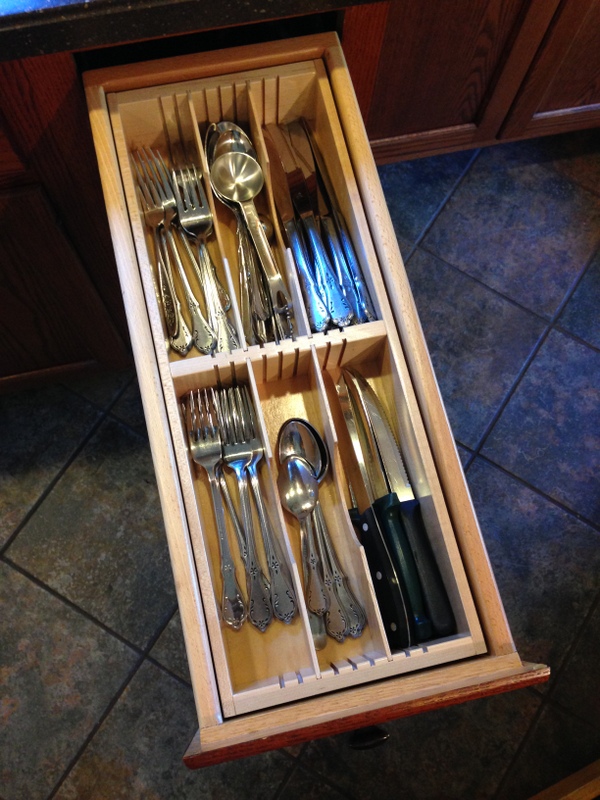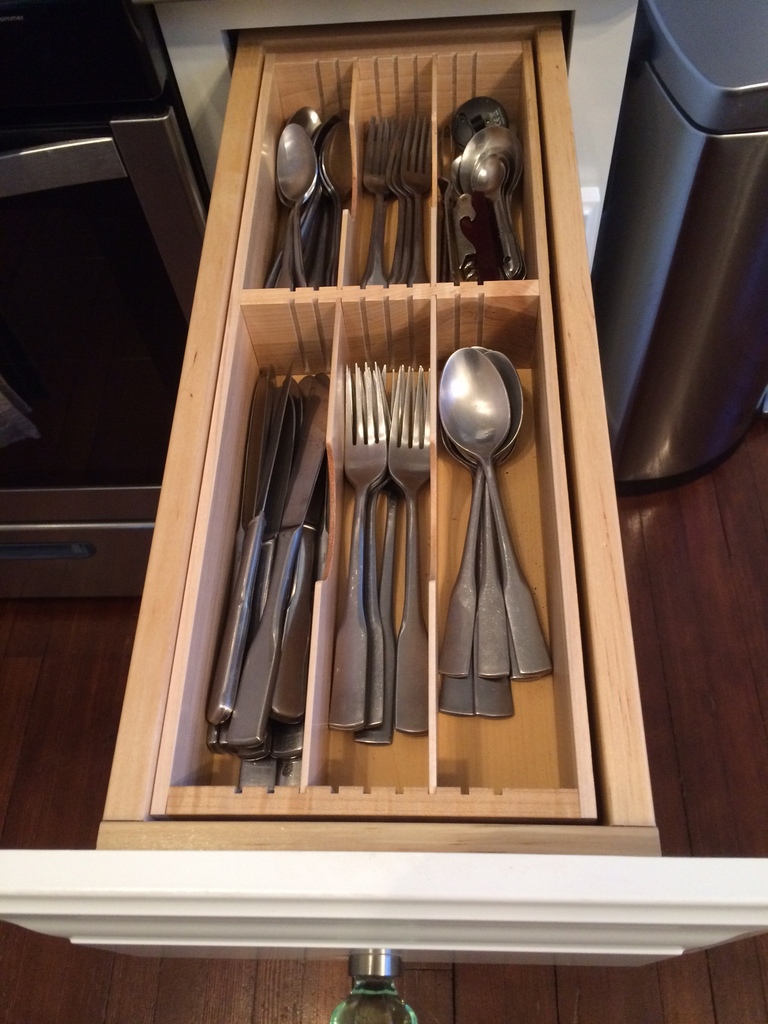 I'm pretty sure the following is an RV drawer!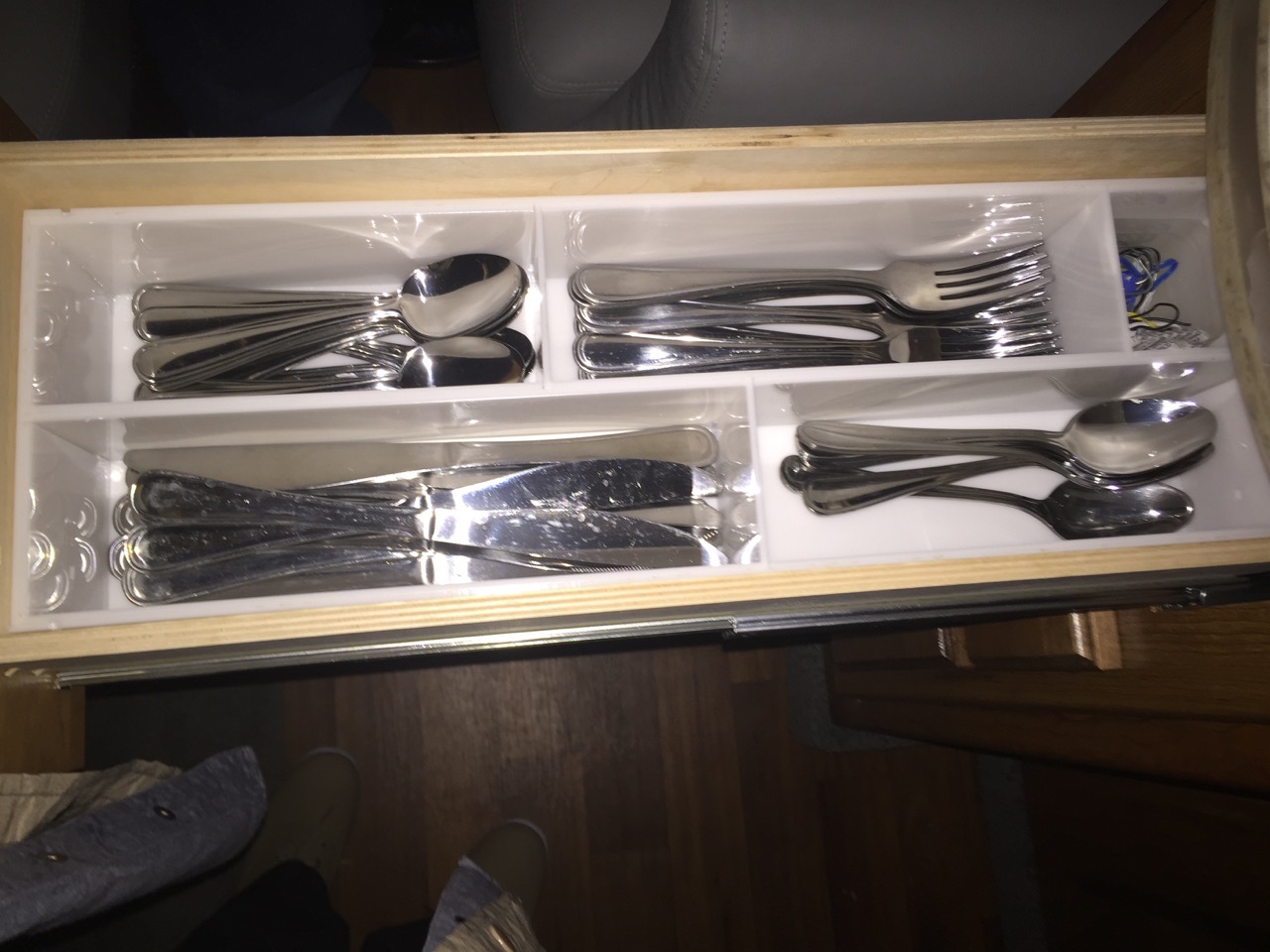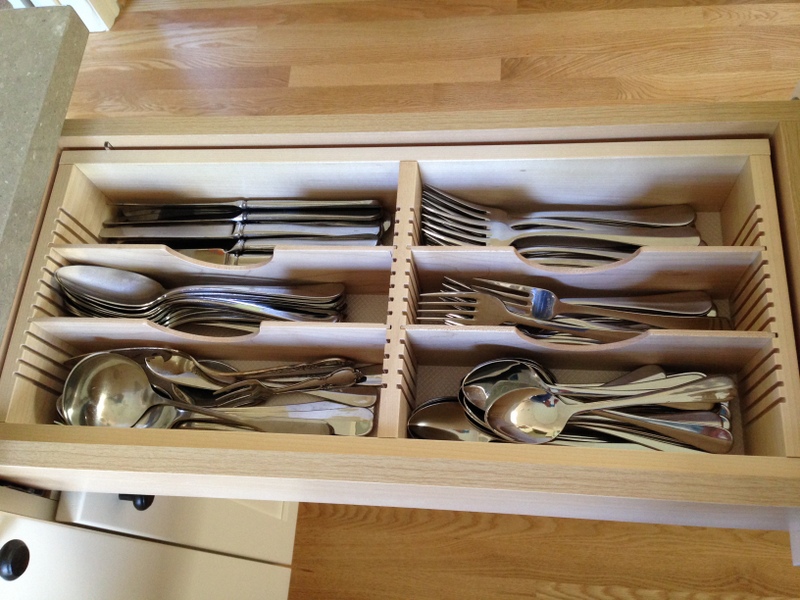 Here's a tiny non-silverware drawer.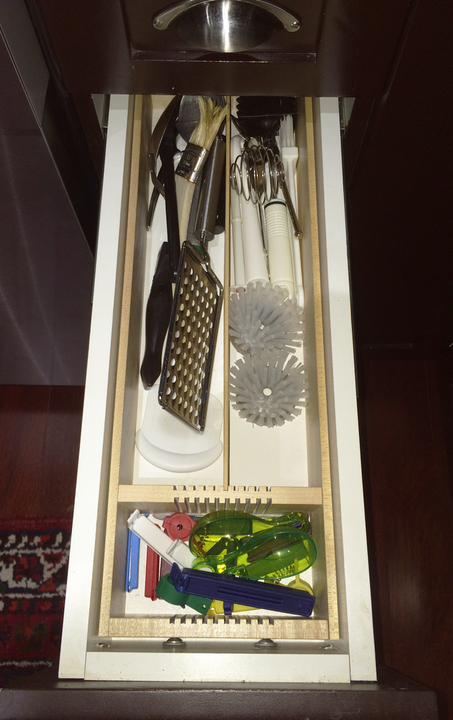 Another non-flatware narrow drawer…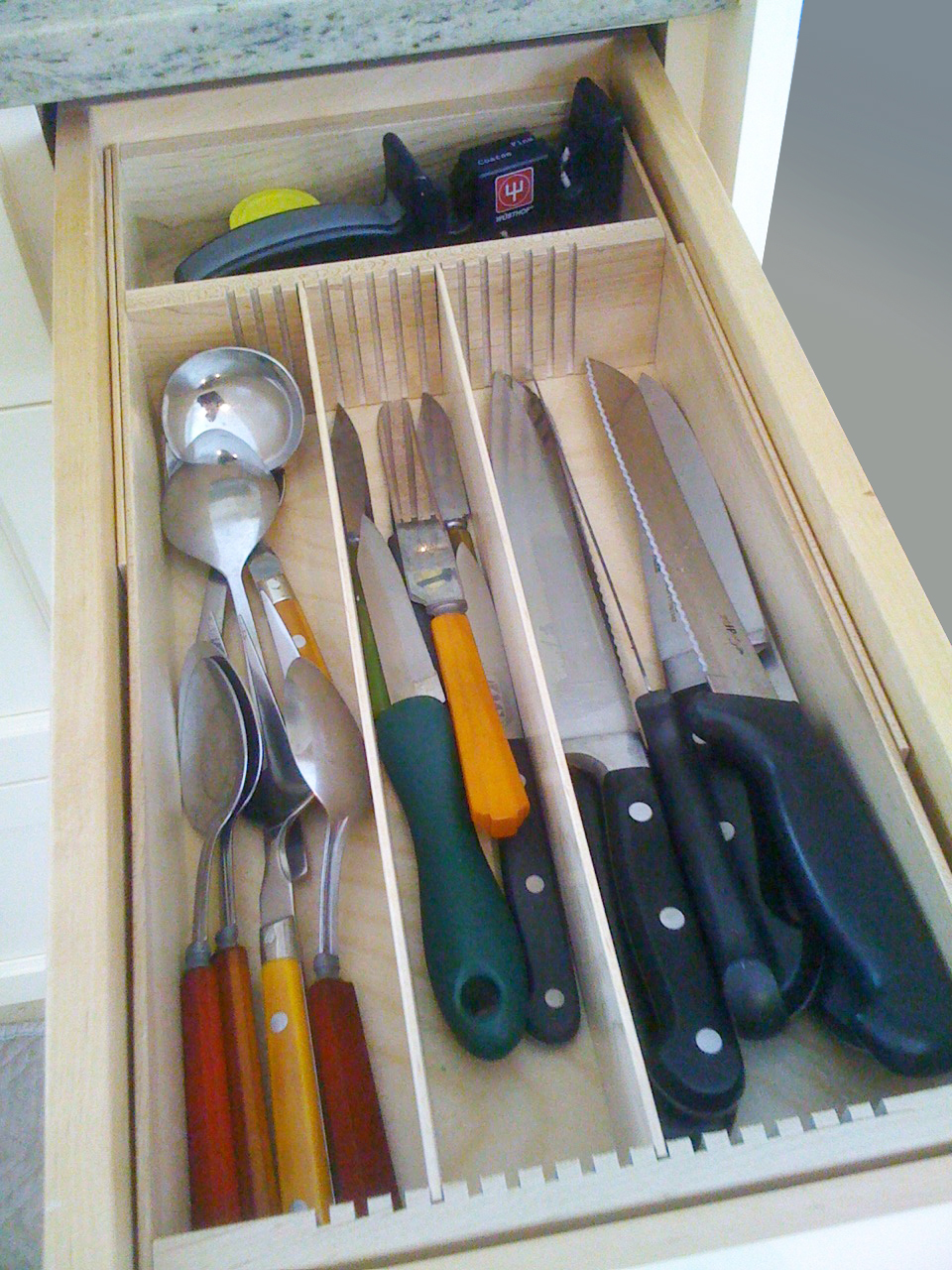 Did plastic ever look so classy?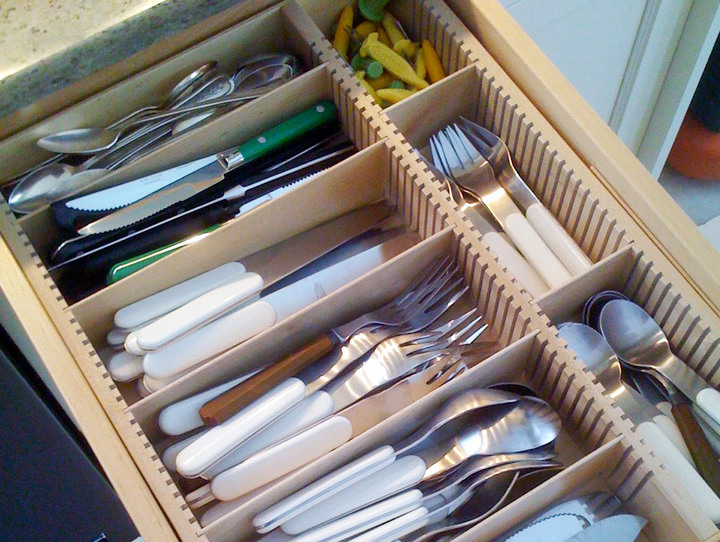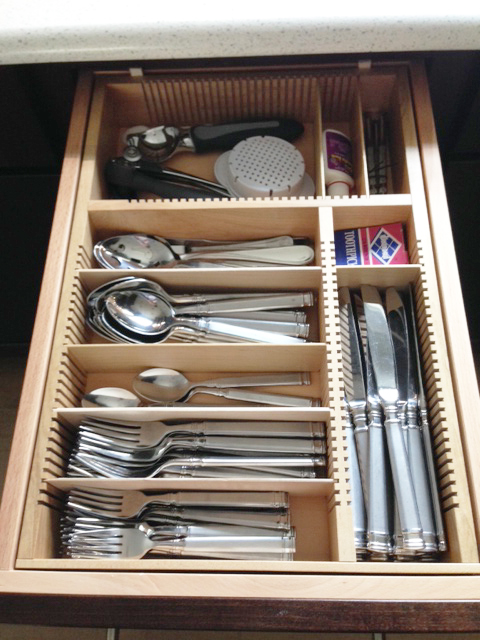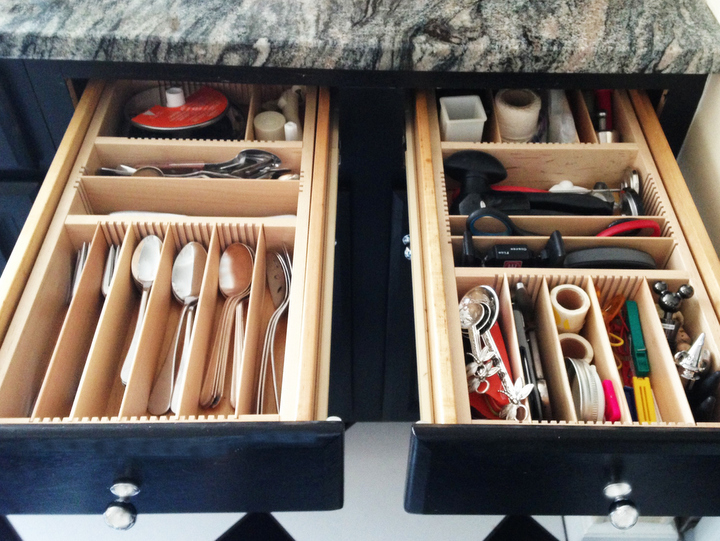 Bethany handles most of the customer service at Orderly Drawer. Being the wife of the creator/designer, she's also privvy to the new design concepts that are cooking in Nathan's mind. New designs have sometimes been developed based on what she hears from customers. So speak up! Your particular drawer organization needs might be the inspiration for our next product or template.