I recently helped a customer with a tricky drawer arrangement. The drawer to be organized was a 13.5″ deep island drawer. (Remember: the "depth" of a drawer is the front-to-back dimension.)
This was her first draft… 
…and it was problematic. Do you see the problem?
Let's just consider the right side of the drawer. The  back section is 11″ deep. The front section is 2.38″ deep. 11 + 2.38 = 13.38. When we add in the thickness of the perimeter walls alone, which are 1/2″ each (and we won't even mention  that horizontal wall in the middle) the depth of the entire insert would be 14.38″, which would not fit in a 13.5″- deep drawer.
We needed a different design, a different place for the 13″-long items.
Here's what we did. In the drawing below, the thick black box represents the drawer box.
We removed the long section in the front of the drawer and decreased the overall width of the insert so that the 13″-long items could be stored in the space between the insert and the right side of the drawer. So the longest items in the drawer will be stored outside of the insert.
Problem solved. Organized drawer. Happy customer. 🙂
Here are some other examples of inserts that don't fill the entire drawer.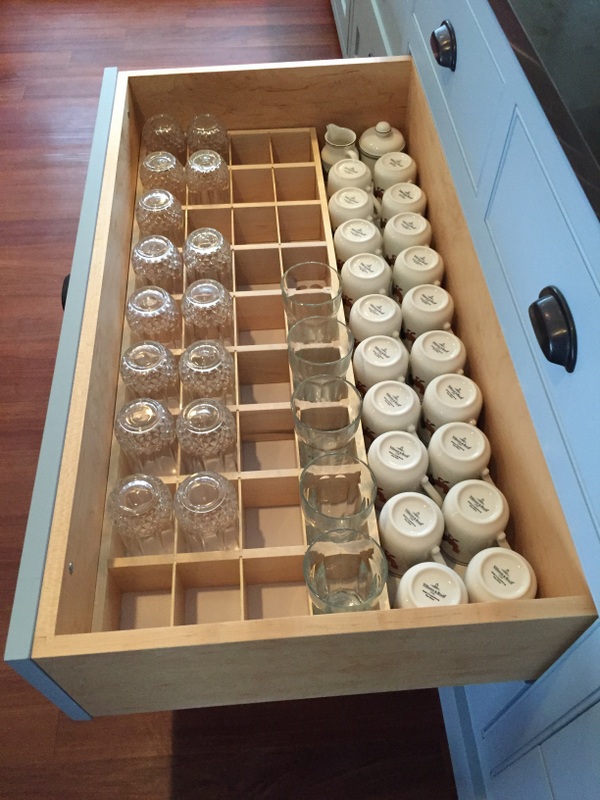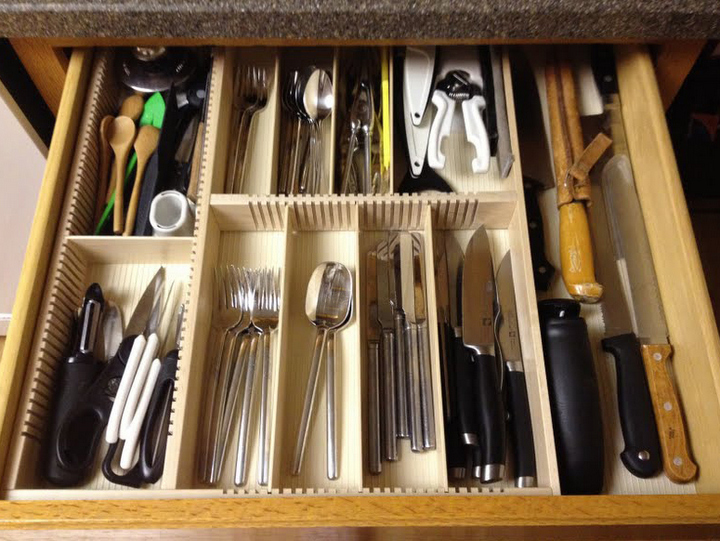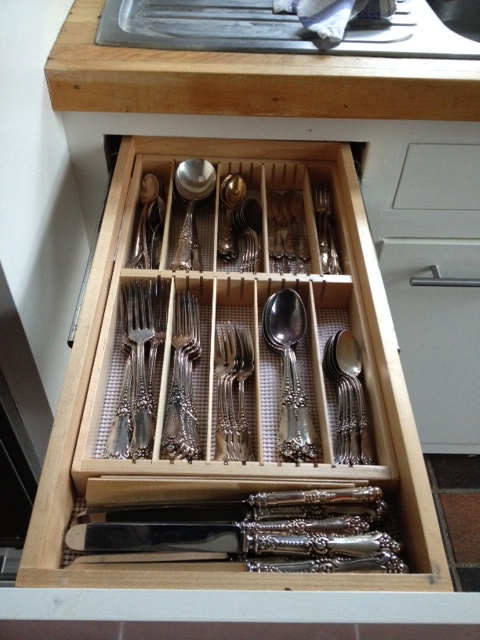 Bethany handles most of the customer service at Orderly Drawer. Being the wife of the creator/designer, she's also privvy to the new design concepts that are cooking in Nathan's mind. New designs have sometimes been developed based on what she hears from customers. So speak up! Your particular drawer organization needs might be the inspiration for our next product or template.